Jeff Boswell
Partner/Broker Associate
3535 Westheimer
Suite 227
Houston, Texas, 77027
Jeff Boswell is a Partner with the Republic Ranches team and has an extensive background in working on rural properties in Texas for over 30 years. He has a degree in Geology from W&L University and an MBA from UT Austin. Jeff currently owns and operates a large duck hunting and bass fishing club, and continues to operate a crawfish farm that previously had farmed both fish and rice. His main passions are working on quail rehabilitation properties, creating wetlands for waterfowl, and creating lakes and building fisheries. Jeff has spent years working on having a good grasp on identifying plant, grass, and bird species as part of his expertise to help clients find the best properties for achieving the goals they set out to find in rural properties in Texas. In addition to selling farm and ranch properties in Texas, Jeff also has extensive experience in developing wetlands, quail rehabilitation on lands in the Gulf Coast and South Texas, pond and lake building and fish stocking, and experience as a landowner in farming and ranching.
Jeff is a member of TWA, the Quail Coalition, Ducks Unlimited and is a life member of the NRA.
He currently resides in Houston with his wife hoping that one of his three daughters will eventually find their way home.
Jeff's Featured Listed Properties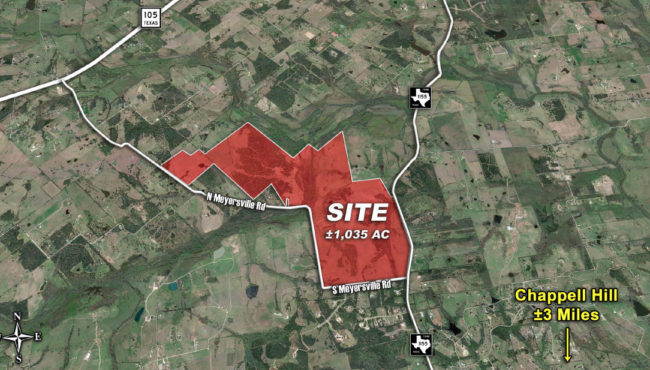 New Year Creek Ranch
Washington County, Chappell Hill, TX
1,035± Acres
Contact Broker
The New Year Creek Ranch is a spectacular live water ranch located just north of Chappell Hill in one of the most sought-after areas of the county and in proximity to bot...