Charles Davidson
Partner/Broker Associate
4007 McCullough Avenue
San Antonio, Texas, 78212
Charles Davidson is a Partner with the Republic Ranches team. He is a 4th generation Texan, active and passionate about rural Texas and the outdoor pursuits. Charles received a Bachelor of Science degree from Washington & Lee University and an MBA from the University of Texas at Austin.
He owns and operates a ranch in Real County. Charles has hands-on experience buying and selling ranch properties and interests as a principal, in addition to overseeing the nationwide operating commercial realty portfolio for his previous employer.
He is a Director Emeritus and Executive Committee Member of the Texas Wildlife Association, as well as a Past President, a Trustee of the TWA Foundation and a past member of the Texas Parks & Wildlife Department's White-tailed Deer Advisory Committee. Charles also serves on the Advisory Board of the Borderlands Research Institute at Sul Ross State University and is a member of the board of the Texas Agricultural Land Trust. He is also a member of the Texas & Southwestern Cattle Raisers Association.
He resides in San Antonio with his wife and three children.
Charles is fluent in Spanish (Se habla Espanol).
Charles's Featured Listed Properties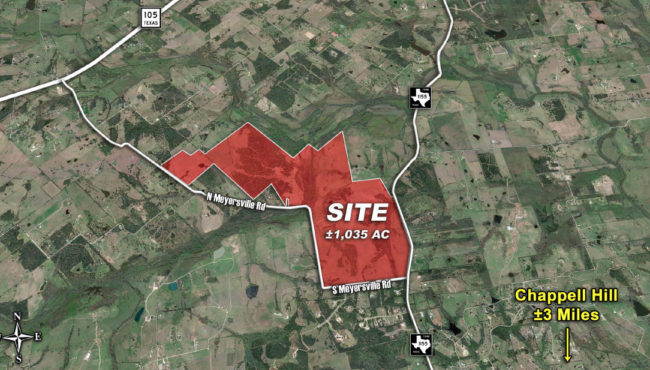 New Year Creek Ranch
Washington County, Chappell Hill, TX
1,035± Acres
Contact Broker
The New Year Creek Ranch is a spectacular live water ranch located just north of Chappell Hill in one of the most sought-after areas of the county and in proximity to bot...
E HWY 85 & CR 349
Atascosa County, Charlotte, TX
7± Acres
$275,000
Commercial lot on corner of E HWY 85 and County Road 349. 138KV line across 85 frontage. In the Evergreen GCD....